This winter has been a wild one in terms of weather.  The most recent event is last night's snowstorm.  I am so glad that I work from home!  Driving is going to be a bear today!  But the snow is pretty and I have that new digital camera so . . .
Here's our backyard garden.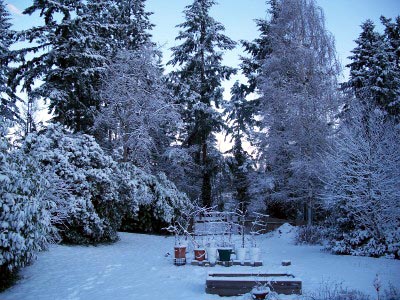 We really did mean to get the tomato cage put away.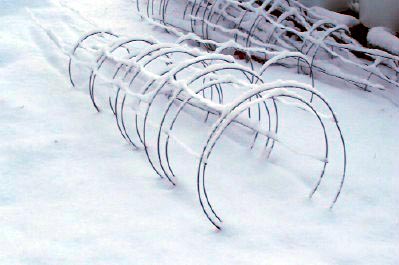 Our oregano plants