Today we bottled wine.  This particular batch was made from frozen grape juice.  Yep, the wine is made from juice that you'd ordinarily buy to have at breakfast.    The Man of the House makes the wine and you can see him here putting it into the bottles.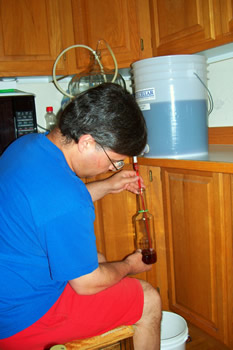 My job is to use this handy dandy machine to put the cork in the bottle.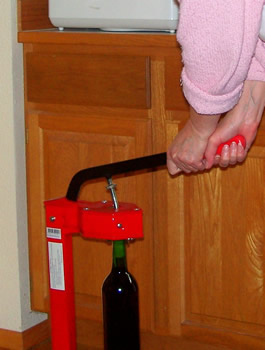 We bottled 5 gallons of wine.  That works out to 25 bottles.