The walking onions are coming along. As you can see they've grown a lot since April. I was doing some research and it seems that these are Egyptian Walking Onions. Right now we're adding the green stalks to our salads but not totally harvesting the onions. We're hoping to see some of those fantastic topknots of bulbs that we've seen in photos. In the fall photo you can just see the beginnings of the topknot.
Here are the ones The Man of the House planted in the fall. As you can see we do have some weeding to do. 🙂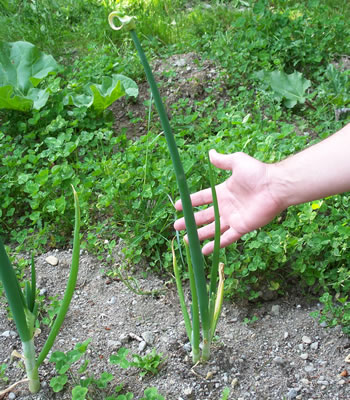 Here is the spring crop.