The Herb Garden – Oregano
Technically our oregano wasn't in the herb garden until a week ago. Instead we have an oregano patch in the back of the yard. About a week ago I dug up a few plants and moved them into the herb garden. I'll have to keep an eye on the situation to make sure that the herb garden doesn't become oregano patch number two.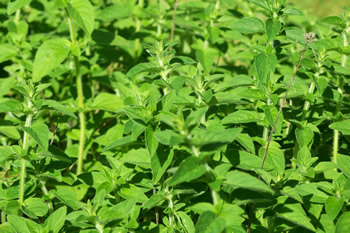 Oregano is one herb that I already use in my cooking. Just the other day we had it in our pea soup. It's great but we have TONS of the stuff. What does a person do with so much oregano? The Man of the House, AKA the Washington Winemaker, and I have a plan. Can you guess where I'm heading with this? Yep, we plan on making oregano wine. We hope to start on this in a week or two. I'll keep you posted.