Lemon Tree – Second Treatment for Scale
Earlier I described my plan for ridding my lemon tree of scale. I waited 16 days to apply the second treatment of white oil. Ideally I would have done this sooner but we were having a rainy patch.
Before I applied the second treatment I took a good look at the tree. The good news is that the scale and the ants are mostly gone.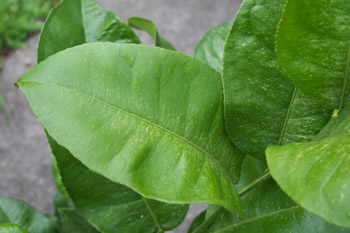 The bad news is that it must have been to warm when I applied the white oil. White oil shouldn't be applied when it's too warm. It was about 70 degrees when I first applied the oil. Evidently falls in the "too warm" category. Some of the leaves are looking kind crinkly.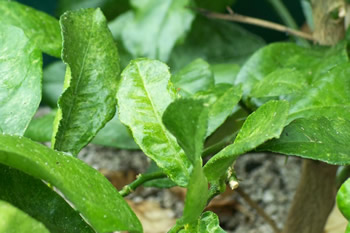 In another ten to fourteen days I'll apply the third treatment.