The Man of the House and I dream of having a wine cellar one day. I imagine walking down stone steps into the cool darkness. I flip the light switch and am greeted with bottles and barrels of wine made by TMOTH. Ahh . . . . it's a nice dream. Right now we don't have a wine cellar. Instead we have a wine closet.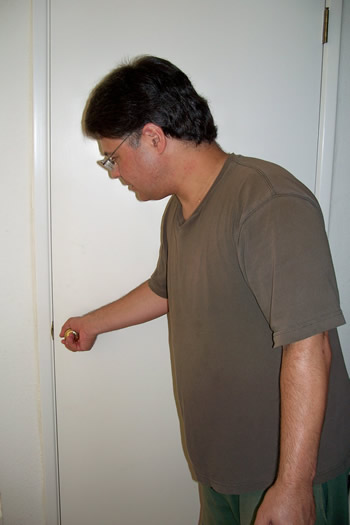 It's an oddly shaped thing underneath the stairs. While it's not the wine cellar of my dreams it does do the trick. You just open the door . . .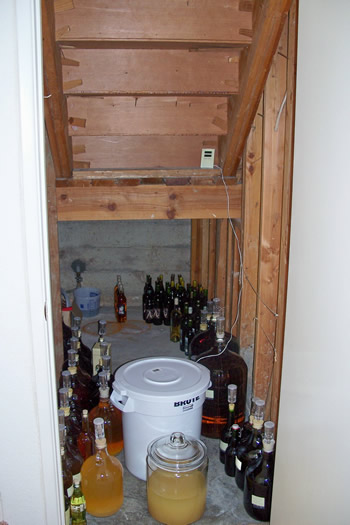 and then you can see that TMOTH has been VERY busy making wine. The one in the front center is our oregano wine. Soon I'll be adding my cherry liqueur to the wine closet. Stay tuned for the recipe and instructions.