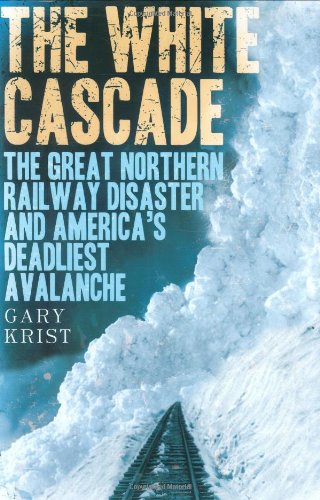 I recently read The White Cascade by Gary Krist. It's the true story of America's most deadly avalanche. In the winter of 1910, here in Washington state, a passenger train became trapped in the Cascade Mountains. The tracks were blocked ahead and behind. The railroad car sat on the tracks for days as the snow piled up in the mountains. The avalanche that eventually hit the railroad car was enormous. The car was thrown off the tracks and down into the canyon below. 96 people lost their lives.
As with many tragedies there wasn't just one thing that went wrong. The loss of life happened because of the weather, because the snowplows broke down, because the train was in the wrong place at the wrong time and partly because of lack of fuel.
Coal was needed to shift the train to another track. It was needed to power the snowplows. They needed fuel to get the job done and they didn't have enough.
It made me think about our energy situation. We don't seem to have enough fuel to take care of our own needs. I'm all for conservation, don't get me wrong, but I don't think it's the long-term answer. We're a people that like to do things, go places and make things happen. Is that a bad thing? I don't think so. We just need another way to power things. One that doesn't hurt the environment. One that doesn't put money into the hands of people who dream about nuking us.
Our railroad car is sitting on the tracks. Let's hope we figure out a way to move it before the avalanche hits.