Last week I harvested the garlic. As a first step I pulled it up out off the ground.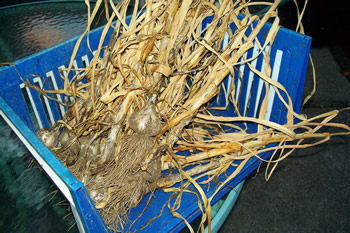 Then I brushed off most of the dirt and trimmed off the stalks. The garlic is now drying outside in a covered part of the back deck.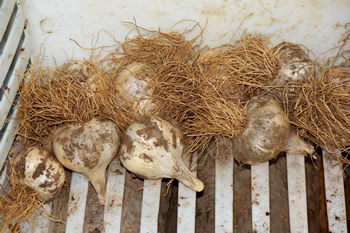 Once it's dried we'll remove the rest of the dirt, trim the stalk some more and twist off the roots. Then we'll store them in a large wicker basket in the basement.