Trouble in the Mobile Orchard/Vineyard
We had a rude awakening this morning. I'd stumbled into the kitchen and was starting to make coffee. (That's the morning's MOST important activity!) I pulled up the blinds and glanced into the backyard and was greeted by a horrible sight. All the grape vines had been knocked over! I roused The Man of the Houseout of bed and we quickly went outside to survey the damage. Luckily it was minimal.
Here's a shot of the vineyard once we got everything upright again: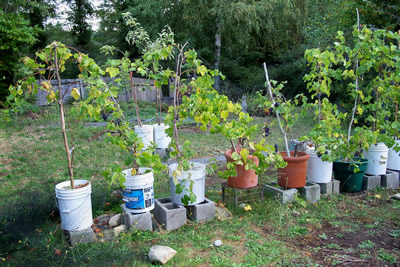 What you can't really see from the photo is that we've got grapes. We've got lots of grapes.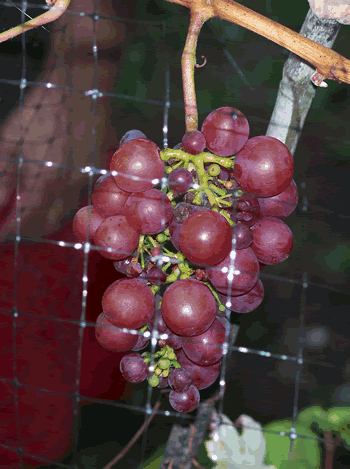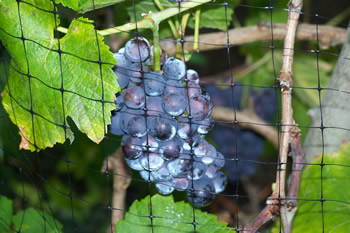 We think that a raccoon discovered the grapes and paid the vineyard a late-night visit. It looks like he was able to eat a few grape clusters from the vine at the end. Then when he tried to move to the next cluster he must have tipped the vine over. The netting that we have draped over the vines caused a domino effect and knocked all the vines over.
We lost a few clusters of grapes to the midnight raider. A few clusters were knocked off the vines when they fell. We were able to salvage those. Luckily the vines themselves are fine.
TMOTH was getting ready to harvest most of the grapes anyway. The rest of the grapes won't be far behind. So we'll only have a few restless nights of peering out the windows at night wondering if our midnight raider has returned.