Last Sunday was a big day. The grapes we'd ordered from Eastern Washington came.
First The Man of the House had to make room in the wine closet.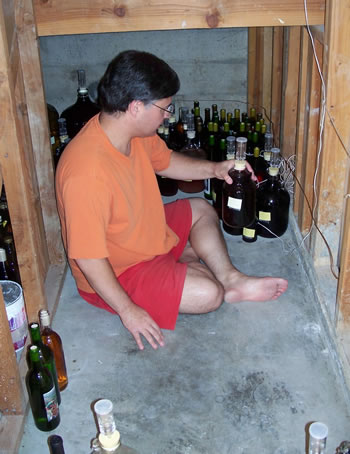 This large container holds 100 pounds of crushed Merlot grapes. The skins are still in there. They'll add the red color to the wine. In a few days we'll take them out.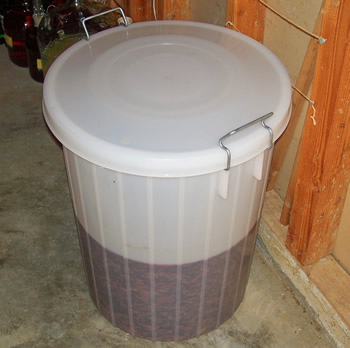 These two containers hold 100 pounds of crushed Chardonnay. One carboy contains free-run juice. That's juice that ran out of the grapes once they were crushed. The other bottle contains juice that was extracted by pressing the crushed grapes. Sometimes TMOTH will end up combining the two types of juice and sometimes he keeps them totally separate. In the past we've had wine made from free-run juice. We expected it would be better than wine made from "pressed" juice. That wasn't the case at all. We actually preferred the wine made from the pressed juice.