Last week The Man of the House worked on the compost pile. He has a two-pile system. One pile is made up of things that have been composting longer. He decided that had reached the "black gold" stage and was ready to go into the garden.
As a final step he put it through the soil screen.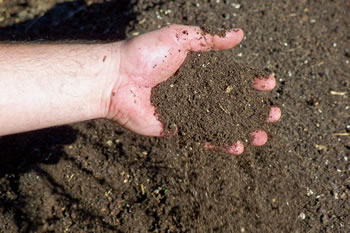 He spread the finished compost over one of the garden beds.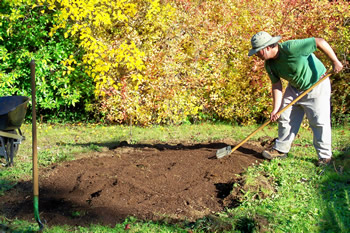 Then he attacked the main compost pile. Here he's actually "flipping" the pile by moving things to the smaller pile on the left with his pitchfork.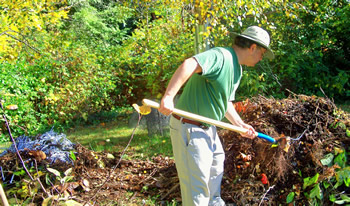 The flipped pile is now just needs to age. He started a fresh pile in front of the flipped pile. He put some tree branches on the ground to mark the spot.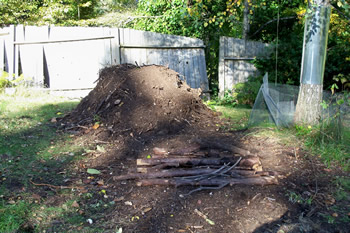 We'll add our fresh items to the new and smaller compost pile. Over time it will grow. The older one will shrink as it decomposes.