Since The Man of the House and I are now considering the possibility of building a home we decided to check out modular homes. Modular homes are factory-built to the state, local or regional code where the home will be located. These are not to be confused with manufactured homes. Manufactured homes are built to federal building codes (HUD codes) and are built on a non-removable steel chassis.
To get a feel for what modular homes are like we visited Timberland Homes. My brother, Russell, joined us as a technical consultant. We were all very impressed!
The homes are beautiful and well made. Our favorites were the Roche Harbor and the Regency Park.
The Roche Harbor has a comfortable, homey feel while being large enough for The Man of the House and I. The entry way is very cute!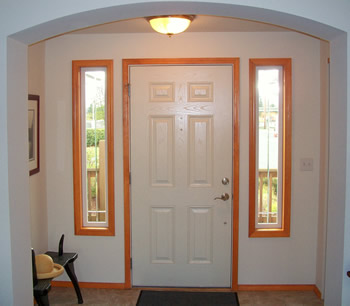 The Regency Park is what we'd get if money were no object. The house is jaw-droppingly beautiful. It features a separate, smaller house along with the main house. It has a stunning courtyard area. Did I mention that it's huge? Here's a photo that I took when I was standing at the edge of the master bedroom. From there the hall takes you to the walk-in closet and then to the master bath. Russell is standing at the entry of the master bath.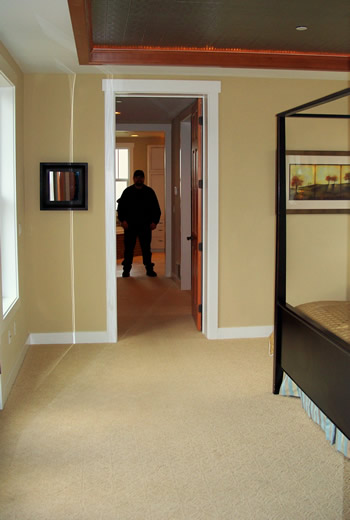 The prospect of having a house built seems much less daunting now.