I was sweeping leaves off the back porch the other day. I happened to glance at the rosemary plant. "Hmm," I thought. "That plant looks like it's grown a little."
I guess so!
Here's the plant in May. Notice my lovely garden decoration in the left side of the photo.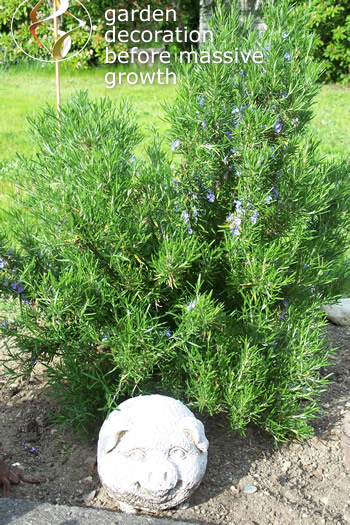 Here's how the rosemary plant looks today . . .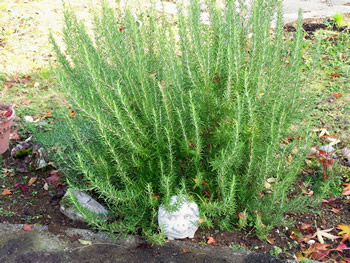 What's that you say? Where's the garden decoration? Take another look . . . .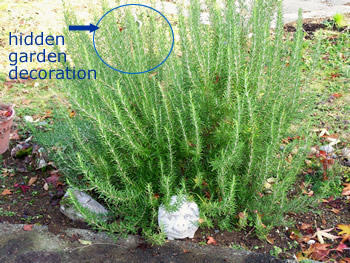 Yep, I'm going to have to find a new home for Mr. Pig pretty soon.