Olympic Cellars and the USOC
The Games have always brought people together in peace to respect universal moral principles.
The above quote is from the website of the International Olympic Committee. It's the sort of thing that I think of when I think about the Olympics. It's about bringing people together. It's about showing the best in people. It's about fair play.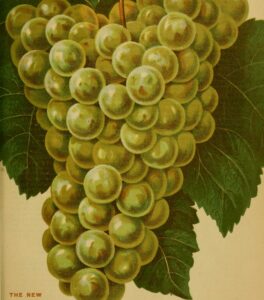 That's why I was shocked to hear about the dispute between Kathy Charlton, the owner of Olympic Cellars Winery, and the United States Olympic Committee. In September Kathy received a letter from the USOC. The letter talked about the Ted Stevens Olympic and Amateur Sports Act of 1998. That legislation gives the USOC exclusive commercial control of the word "Olympic." While there is an exemption for businesses on the Olympic Peninsula, the location of Olympic Cellars, they are only permitted to use the term when marketing themselves in Washington west of the Cascade mountains.
As you may know, I'm a website developer. That's why I was surprised that the people making the law didn't think about websites or eCommerce when working out the legislation. However the USOC has thought about it. The USOC wants Olympic Cellars to turn away business that comes to them through their website unless the person had ordered from them before or had actually visited the winery.
Say someone in another state hears about Olympic Cellars because of one of their fun events like the annual "grape stomp." Or maybe someone reads about Olympic Cellars work to promote growing grapes in the North Olympic Peninsula area. Unless this potential customer has visited the winery they will not be able to order online.
A Representative for the USOC says that the Committee has a responsibility to protect the Olympic trademarks. However in no way does it intend "to be difficult or heavy-handed."
Really?
In my opinion the legislation needs to be reworked to take in the realities of today's world. The law needs to be expanded to include website sales. Anything else is unfair and an unreasonable.
In the meantime I've contacted my local wine shop and and placed an order for Olympic Cellars wines.
More Information/Sources: