Easy Dinner Idea – Muffin Burger
This recipe was adapted from one by my cooking hero, Peg Bracken.
Muffin Burger
corn bread batter
1 to 1 1/2 pounds of hamburger
1 can diced tomatoes
1 teaspoon (or to taste) chili powder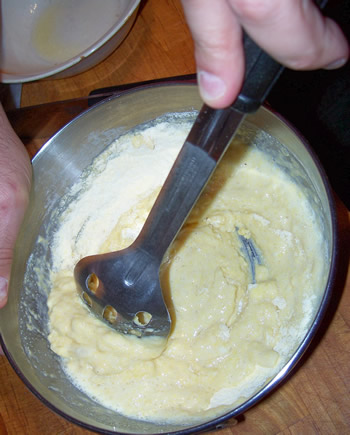 Start off by making the corn bread batter. If you use Jiffy mixes, one box of corn bread is perfect. If you make it from scratch, make half the batter you'd need for a 9 x 9 pan of corn bread.
Then brown the meat. If you have any extra onion or garlic, toss that in too.
Drain the meat and add in the can of tomatoes, juice and all, as well as the chili powder.
When everything is warmed up put the hamburger mixture in a casserole pan. Then pour the corn bread batter evenly on top. Bake at 350 for 30 to 40 minutes or until the corn bread is done.