The Mighty Super Bowl Sandwich
Today was the big day – the Super Bowl and the creation (and of course consumption) of the Mighty Super Bowl Sandwich.
Again breaking with tradition, The Man of the House decided to go for not one but two sandwiches.
The Traditional Version:
TMOTH started with a slices of rosemary bread. ( I baked a fresh loaf yesterday just for today's event.) Then he added the braunschweiger.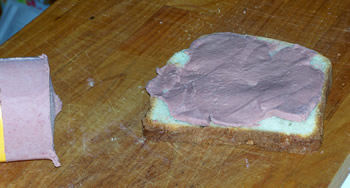 Next he added a generous amount of salami. He topped all of that off with some Dijon mustard.
The Open Faced Version:
TMOTH spread spaghetti sauce on slices of the rosemary bread.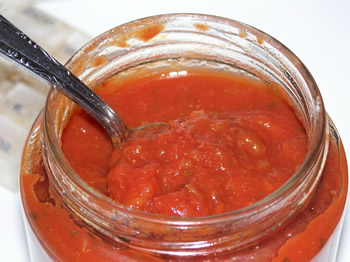 (I'll have to post the recipe for this sauce sometime soon. I make it in the crock pot and it turns out nice and thick.)
Next he added salami. That was followed by slices of mozzarella. Then he heated the sandwiches in the oven for ten minutes. Here's how they looked when they came out of the oven.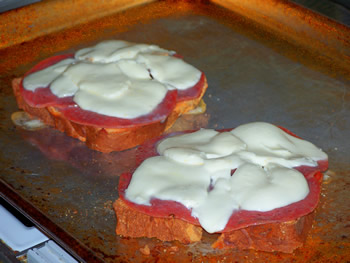 The Final Outcome – A Super Bowl Feast: