We've found a new product to add some zip to our cooking – Sambal Oelek Chilli Paste.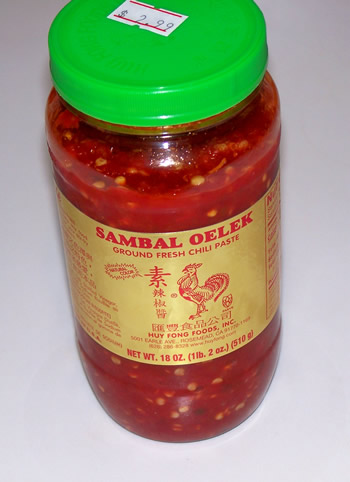 We discovered it at a nearby Korean grocery store. I've been very pleased with it. I recently added a teaspoon to a large batch of spaghetti sauce. Sambal is very strong so that teaspoon was enough to give the whole batch a little zip.
It's powerful but it's very good!