The Perfect Saturday Morning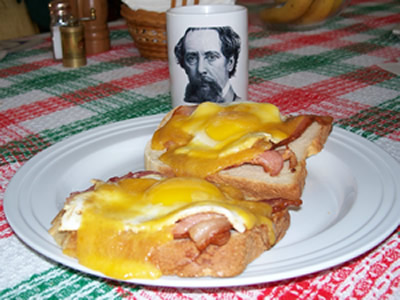 Once a week we treat ourselves to "special breakfast". When I make it we have bread pudding, waffles or raisin bread. The specialty of the Man of the House is breakfast sandwiches. He cooks bacon and eggs. Then he puts them on some of my homemade bread and tops everything off with a slice of cheddar. He puts it in the oven for a few minutes to melt the cheese and then they're ready to eat. They're quite yummy.
Also once a week I get to sleep in. When this happens and it's TMOTH's turn to make breakfast I have a perfect Saturday morning. That's what happened today. I loved it!!