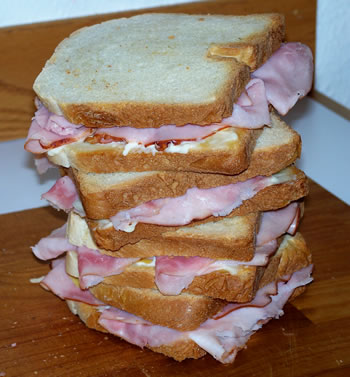 Last week The Man of the House and I went on a road trip to look at a house. The house was cute but not for us and so the search continues. That means that we'll keep making these trips about once a month. These are all day trips so we've got to eat lunch on the road.
To make sure we stay within our grocery budget we pack a lunch. We use my homemade bread and THOTH makes us sandwiches. (He makes great sandwiches!) We put them in a cooler, add some sodas and we're off!
On our most recent trip we ate lunch on a beach. We watched the seagulls and listened to the waves lapping up on the beach. OK, it is March so it was a little chilly but the view was terrific.
The next time we do this I think I'll add some pepperoni rolls as a snack for the trip back home.