I've done the initial weeding of the herb garden. Here's how it looked a few weeks ago: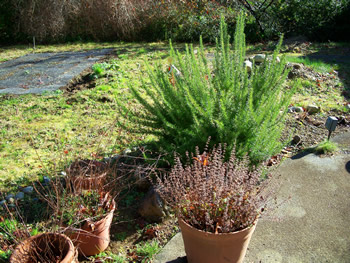 And here's how it looks now: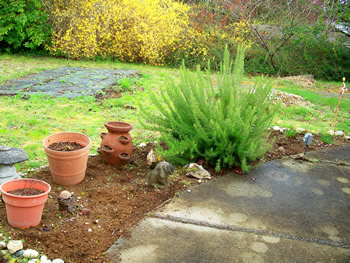 I've got lemon balm and chocolate mint in the pots. (I have two pots of mint.) On the other side of the rosemary bush I've got two chive clumps.
We also had a pot of alpine strawberries that we decided to compost.  I didn't take very good care of them last year because The Man of the House and I don't like the way they taste.  A lot of people enjoy them but not us.  Don't get me wrong.  I love "regular" strawberries.  In fact you can look forward to a post about the strawberry patch very soon.