Our rhubarb plants are coming along nicely.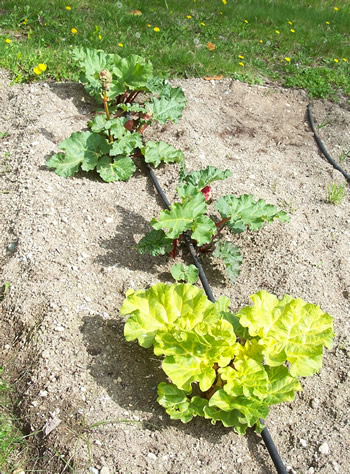 The plant closest to the camera in this shot is a little discolored. We're not sure why. The Man of the House has given it extra fertilizer. It's starting to look less yellow and more green.
You can also see the soaker hose.  We're not watering yet but it's good to get the hoses in place before the plants get too big.
In addition to fertilizing the plants TMOTH cut off the seed stalks.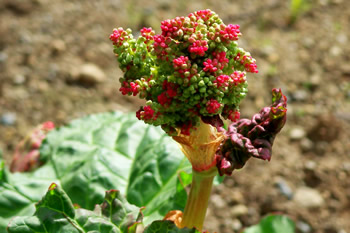 The seed stalks are pretty but by cutting them off we should get larger edible stalks.