Make It From Scratch Carnival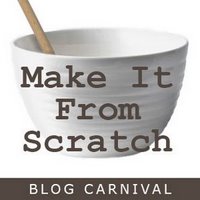 Things are getting more and more back to normal every day. As proof of that, I'm taking part in my first carnival since April!
This week's carnival is being hosted by fellow Montanan Country Magpies. So head on over and take a look! I've submitted my Homemade Cherry Liqueur recipe.