The smelt are in season here. Or at least they were last week. The Man of the House is a big smelt fan so he wanted to give me my first smelt experience.
I wasn't very familiar with smelt before this. They're a type of small fish.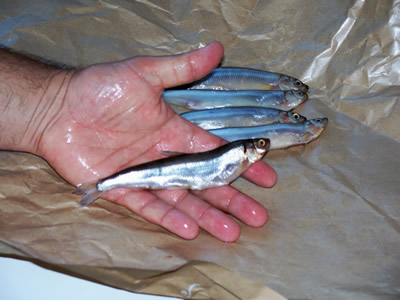 The Man of the House took off the head, the tail, the backbone, the insides and fried up the rest.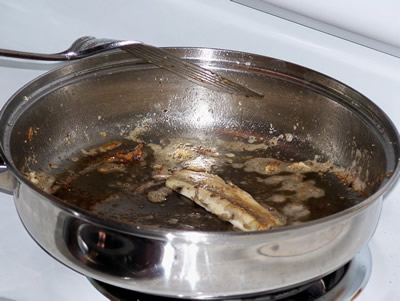 Then he used them in place of the usual fish sticks in fish tacos.   I'm a little paranoid about accidently eating a fish bone. But once I got over that I found them to be really tasty. The fresh fish was SO much better than breaded, processed fish.