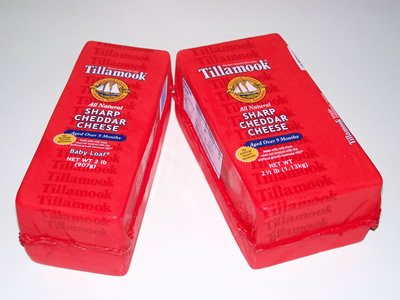 Last week when I put away the groceries from our latest Costco trip I noticed the cheese block was slightly smaller than the block we'd purchased at Sam's Club.   The block from Costco was two pounds.  The block from Sam's Club was two and a half pounds.
In our experience the same product in the same packaging won't vary much in price between the two stores.  But with the difference in packaging maybe there was a price difference.   We decided to investigate.
The Man of the House looked up the prices and figured out the price per pound.  The result from the great cheese price match is that the same product is thirty six cents a pound cheaper at Sam's Club.
So it's the big cheese for us!  What this means is that we'll take cheese off our "either store is fine" list and only buy it at Sam's Club.