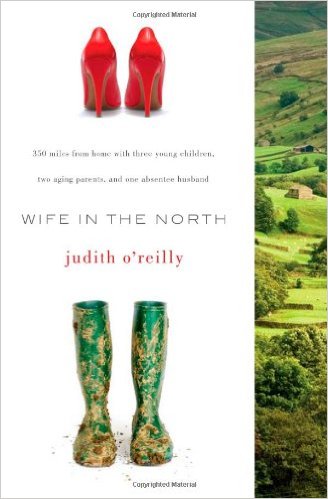 Wife in the North is a blog that was so popular that Judith O'Reilly, aka "the wife", was offered a book deal.  The blog chronicles Judith's life as she adjusts from her posh life in London to living in country of Northumberland.  The book, as well as the blog, is funny, touching and fills one with the desire to own an Aga oven.
In the back of the book
there is a short interview with Judith.  She does advocate blogging, but not because of possible books deals.
I recommend blogging to anyone.  It is a great way of reaching out to people you would never otherwise get the chance to meet.  When there are problems, readers take time out to offer support an that is a great resource to have.  It is also a fantastic way to keep memories, share an interest , or be creative.
I couldn't have said it better myself.