We made it through last weekend's storm.  The strong winds never materialized and so we had power the entire weekend.  However it snowed just a little.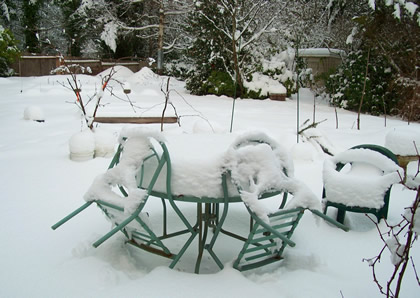 We haven't measured it but we think we received 3 to 5 more inches on top of the 7 inches that we got last Wednesday night.
What's amazing to me is the staying power of this snow.  I've lived here since '84.  In my experience we have snow and the next day or so it melts off.  This snow isn't going anywhere.