Look What We Found at Trader Joe's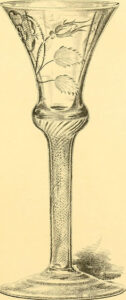 While the Man of the House does make most of our wine, sometimes we run short.  We found a lovely wine to help fill the gap between batches of wine.  It's Panilonco 2008 Reserve Chardonnay/Voignier from Trader Joe's.  You can read the full review at WashingtonWinemaker.com.
It won't be long until we're ready to bottle some new batches of our own though.  We have a Merlot and a sweet cherry wine that's thiscose to being ready.