More on the Trip to Idaho
My hostesses showed me a great time in Idaho.  There were fireworks . . . .
They made lots of yummy food!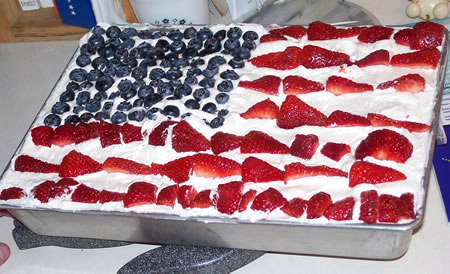 We had a picnic at the Palisades Reservoir.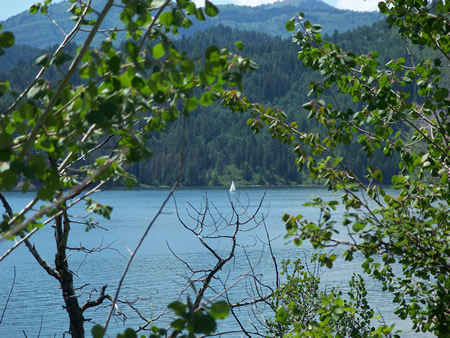 We drove by the Spud Drive-in.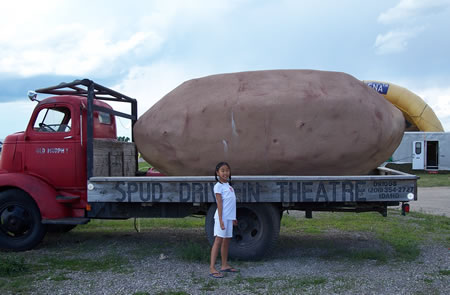 And we looked at what's left of the Teton Dam.   I didn't realize that the dam gave way when it was filling up for the very first time.  Yikes!  My hostesses tell me that there's talk about rebuilding the dam.  Yikes again!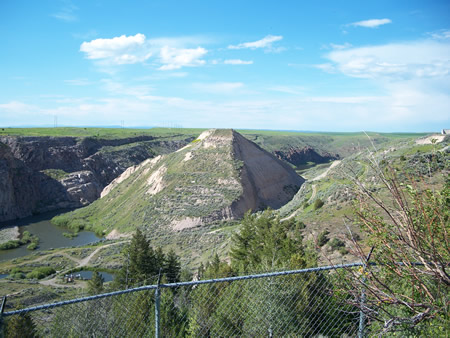 It was a wonderful vacation!  It served to remind me that it's important to get away to spend time with loved ones, get a new perspective and to just enjoy life.