Our rental house didn't come with a washer and dryer.  We haven't had time to buy new ones yet so we've found another solution.
There's a lovely laundry service in Port Townsend.  We put our dirty laundry in bags and take it to them.  They clean it and give it back to us the next day.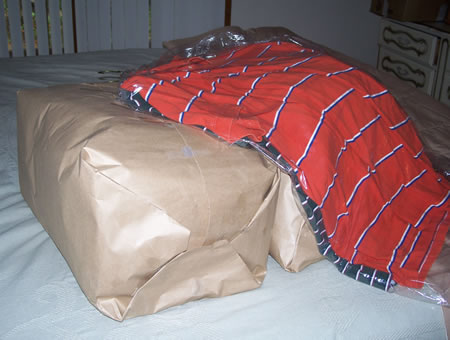 Opening the packages of laundry is like opening Christmas presents.  I tear them open and I see . . .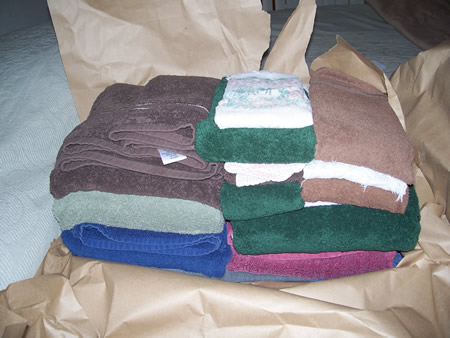 towels folded better than I have ever folded towels in my life!  You should see what they do with bed sheets.  It's wonderful!
We do need to get a washer and dryer.  But with service like this, is it any wonder that we've put that toward the bottom of our list?