Last year I asked readers if anyone could identify this plant: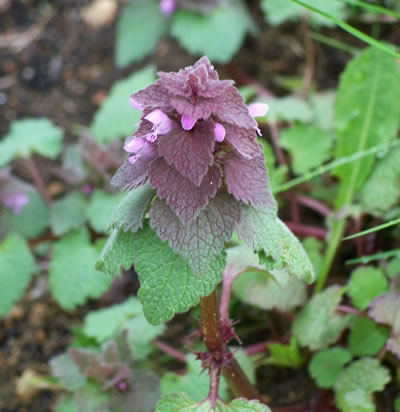 Recently, Richard of XID, a weed identification system, supplied the answer.  This is a lovely photo of  a lamium purpureum.  Other, more common names, for this plant include red deadnettle, purple deadnettle, or purple archangel.
Thanks so much for solving the mystery, Richard!