New Dress A Day – This blog went immediately to my favorites list.   Can one woman, armed with creativity and $365, come up with a new outfit every day for a year?  You'll never look at thrift shop clothes in the same way after seeing her creations.
Chocolate Bread – I've been busy over at Bread Machine Diva.  One of my most recent experiments is in chocolate bread.  I've made two different kinds, but this is my favorite.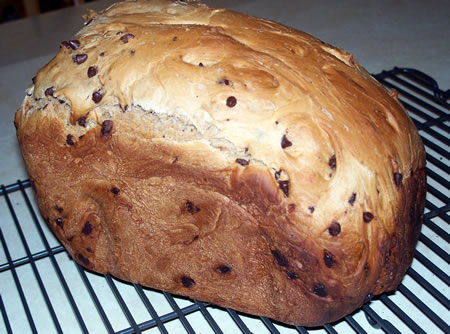 Sourdough Starter Tips – I've been dreaming about sourdough.  Sourdough bread.  Sourdough pancakes.    Evidently sourdough isn't as difficult to care for as I imagined.
Taste Test Your Wine – As you may know, the Man of the House is also the Washington Winemaker.  We periodically try different wines to help is figure out what we like, what we don't like and what sort of wine we should try to make next.  Taste tests are a great way to help us figure this out.  Don't you need a group of people to do blind taste tests?  Nope.  As the Man of the House explains, taste tests can be done with as few as two people.
You are what you do all day –  This article about life's compound interest will make you think about how your goals relate to your daily to-do list.  Running short on dinner conversation?  Ask your friends and family about this idea and see what they think.