Yesterday we went to the Port Angeles Crab Festival.   We saw some lovely crafts, admired the Port Angeles waterfront and we ate crab cakes.  They were great!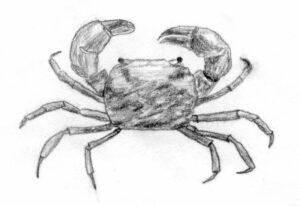 Part of the fun of eating out and eating new foods is figuring out how to make them at home.  I've found these three crab cake recipes and hope to try one in the next few months:
Easy Crab Cakes – What does it say about me that I'm always drawn to the word "easy"?
My Crab Cakes – I like to read the recipe reviews.  It's encouraging to know that other people have successfully tried the recipe.
Crab Cakes – This one is from my favorite recipe sites.  It used to be called Recipezaar, but they've now changed their name to Food.com.  Recipezaar is a fun name, but Food.com is much easier to spell!