No matter how you feel about her politics or her husband, you've got to agree that Elizabeth Edwards had a difficult life. Her teenage son died. Her husband was unfaithful and everyone knew it. She had cancer, it went into remission and then it came back.  That's enough heartbreak for several lifetimes.
Despite everything, this is what she posted on her Facebook page shortly before her death:
The days of our lives, for all of us, are numbered. We know that. And yes, there are certainly times when we aren't able to muster as much strength and patience as we would like. It's called being human. But I have found that in the simple act of living with hope, and in the daily effort to have a positive impact in the world, the days I do have are made all the more meaningful and precious. And for that I am grateful.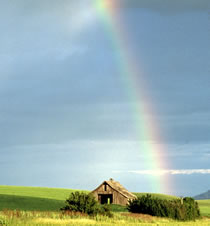 May we all strive to live with hope.