I just got back from a trip to visit my parents.  While I was there they gave me some of their horseradish plants.
First the Man of the House made some potting soil.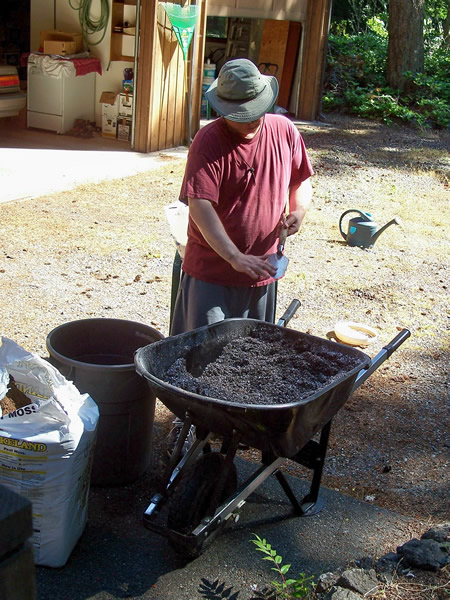 And then we planted the horseradish in pots.  This isn't a good way to raise horseradish, but since we rent it'll do for now.  When we buy a house then we'll replant them.