When we moved to Port Townsend we were prepared for a lot.
Water and sail boats . . . .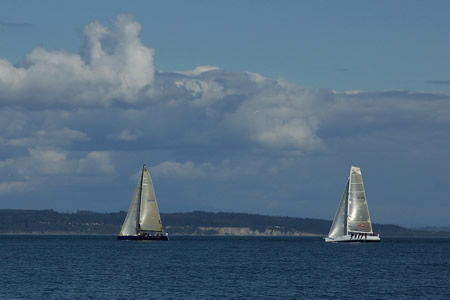 Snow and deer . . .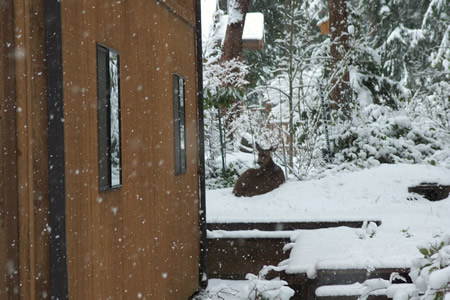 Riding the ferry . . .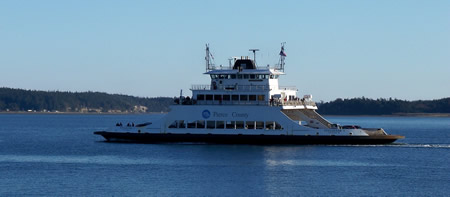 But one thing that didn't really sink in until we got here was that we'd need to deal with the Hood Canal Bridge.  The Hood Canal Bridge is between us and Trader Joe's.  It's between our house and and the ferry to Seattle.  It's between me and mall.  The mall!!
It's not that a bridge itself presents an issue.  The problem is that when ships go through Hood Canal   . . .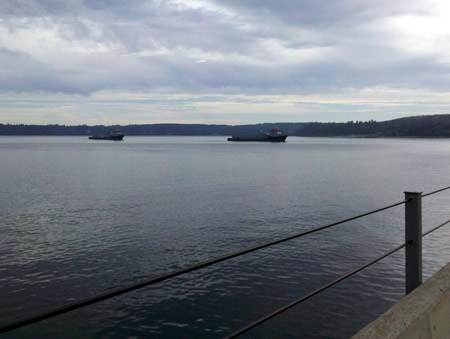 The bridge opens up and traffic . . . .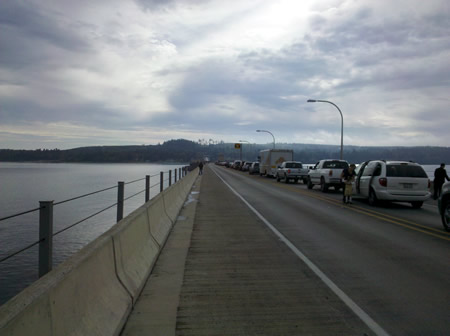 . . . comes to a complete and utter stop!
The good thing is though that people here are used to it.  In this case I called my hair dresser, and explained what happened.  In about twenty minutes the ships . . .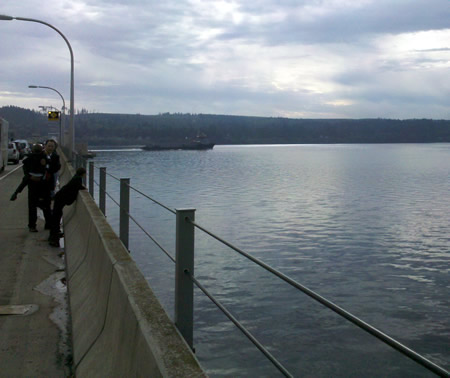 . . . had made it through to the other side of the bridge and the Hood Canal Bridge was once again open for vehicles.