2012 Rhody Festival Grand Parade
Today the Man of the House and I went to the 2012 Rhody Festival Grand Parade in Port Townsend.  We had a great time!
There were classic cars and trucks . . .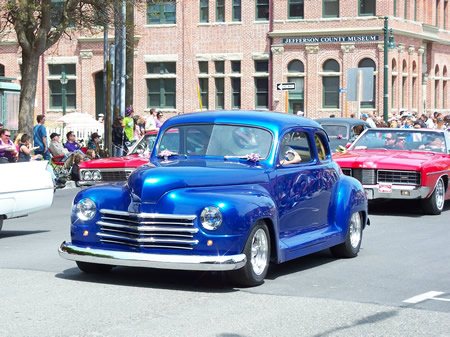 Note the passenger pointing a camera at me from this truck.  Were they taking a photo of me while I was taking a photo of them?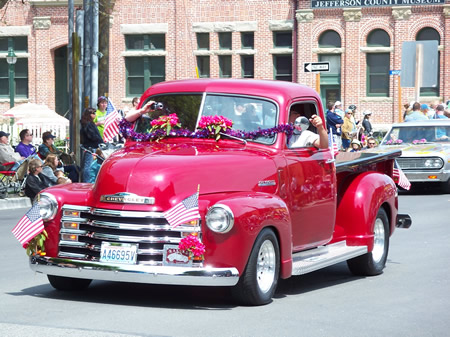 There was local royalty . . .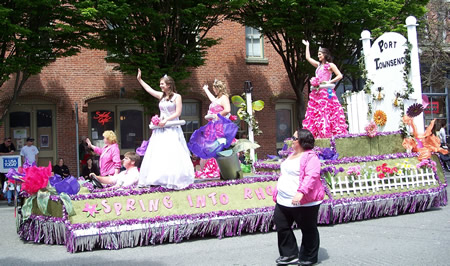 There were many, many bands . . .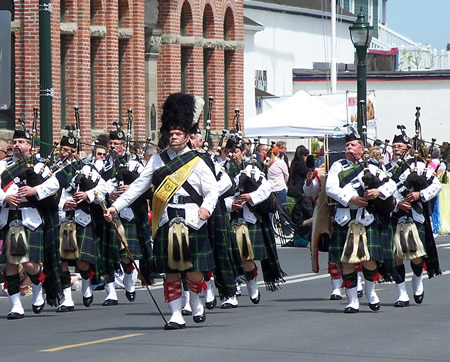 There were Steampunks . . . is that the right term?  Maybe Steampunkers or fans of Steampunk . . . .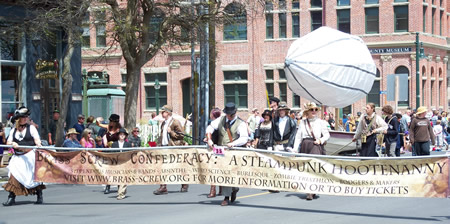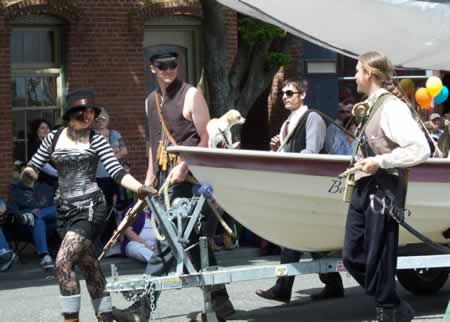 And there were some things that defied description . . . .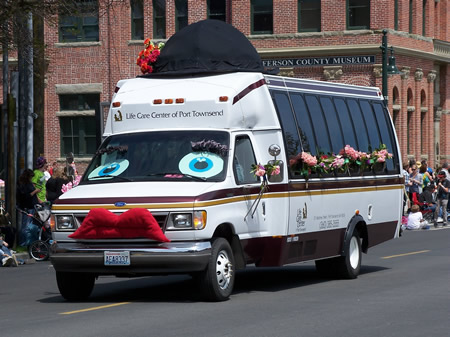 One of the things that we found most surprising was that the parade lasted about two hours.  Two hours!  I need a memory card for my camera otherwise there would have been more photos.  I lost track of the marching bands.  The Port Angeles women's roller derby team was there.  Yep.  Check out Port Scandalous Roller Derby if your curious.  There were also fun floats and, oddly enough, Road Warriors.  Yes, think Mel Gibson.  It was . . . surprising, a bit alarming and VERY creative.