Friday is Wine Making Day
In the future we plan to add a wine making area to the RV garage.  Until then we've designated Fridays as Wine Making Days.  That means that on Fridays I clear out of the kitchen and The Man of The House as free reign in the kitchen.
Some wine making days he makes wine.  But last Friday we bottled some raspberry mead. (Interested in making mead?  Click here for a simple mead recipe.)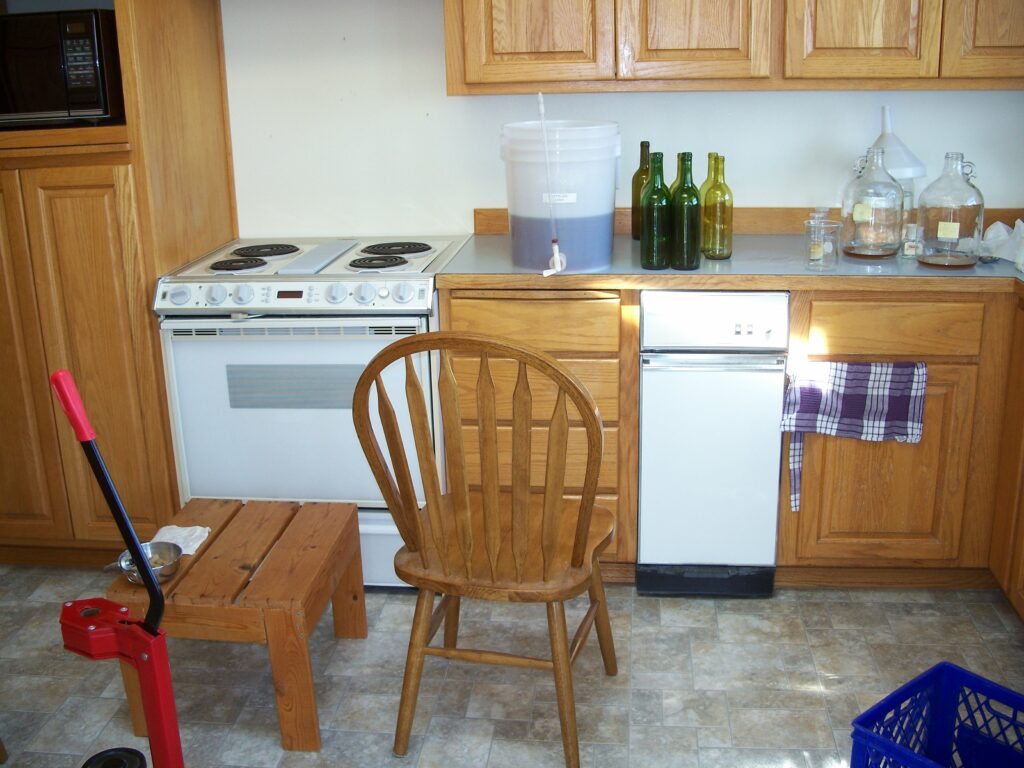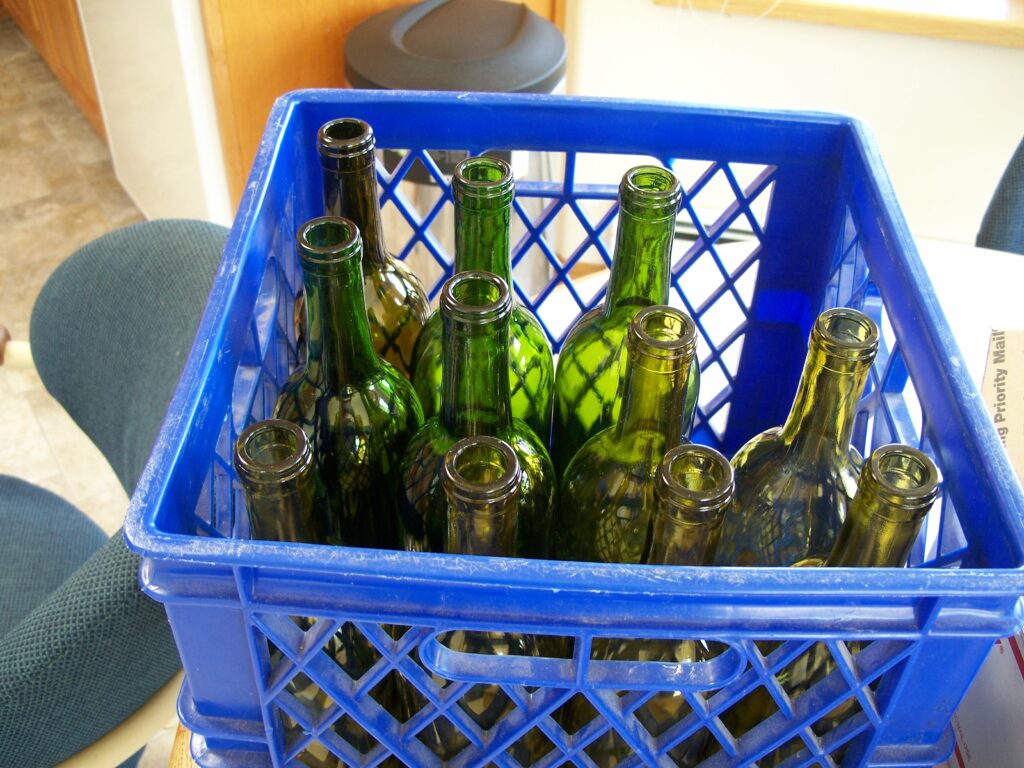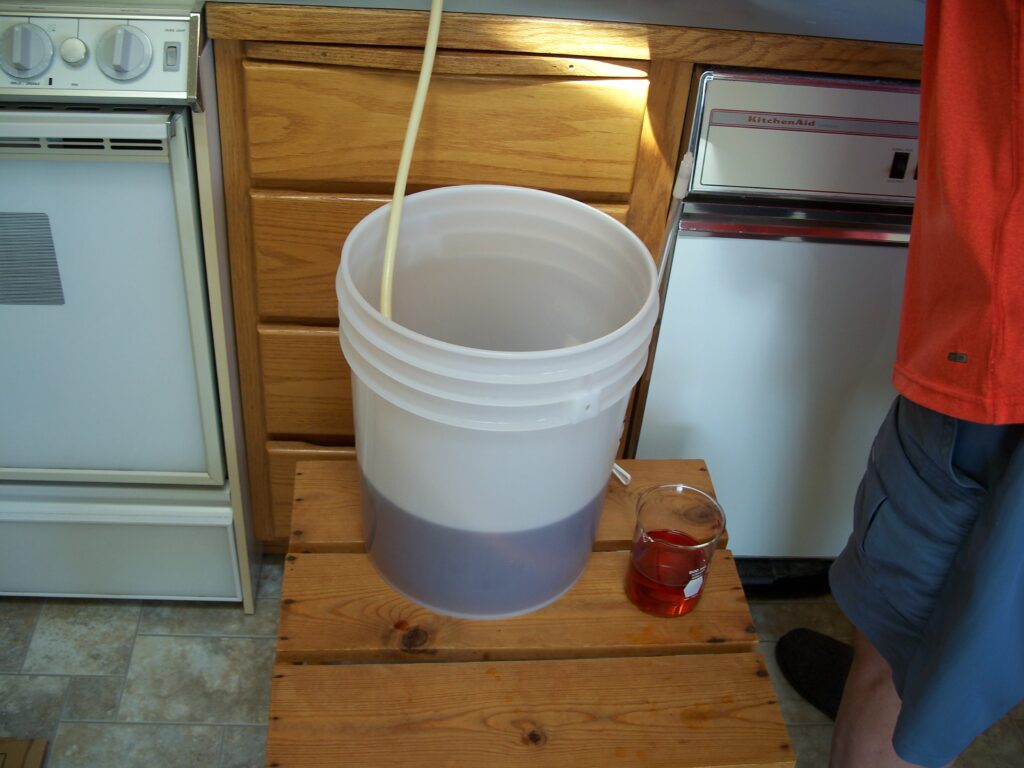 The mead tastes great, but is a little fizzy.  So we're storing it in the garage refrigerator.