June 22 – Crop Cages Report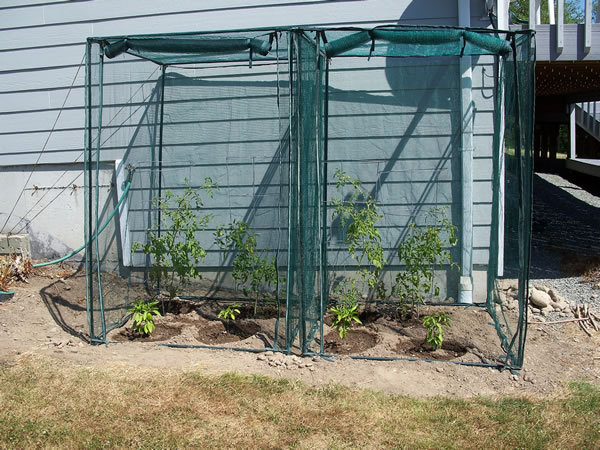 The tomatoes and peppers in the crop cages are doing fine.  The only problem we had was when they blew down. (Note the ties off to the left of the cages.)  We finally got the earth staples, so we don't think we'll have any additional problems.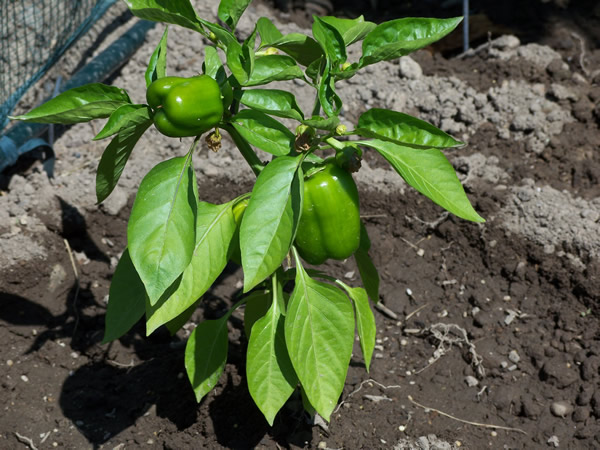 Here's a closeup of one of the green pepper plants.  He looks very happy.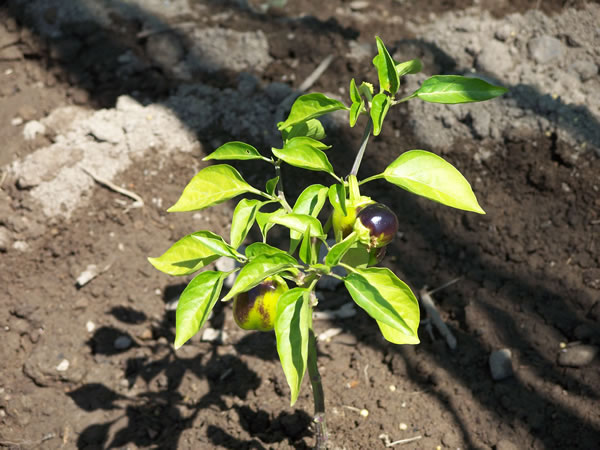 And here's the runt of the litter.  This pepper plant did not enjoy the whole transplanting experience.  In other words, he has transplant shock.  He's getting better and even growing peppers.  But do you see the black areas?  We think that's sunburn.