We recently pulled out all the tomatoes and green pepper plants that had been growing beside the house.  It was getting too cold for them at night.
The greenhouse is another story though.  We're extending the growing season there by using the grow lights twice a day. I notice them most in the morning.  It's dark when I get up, but there's the greenhouse glowing in the darkness.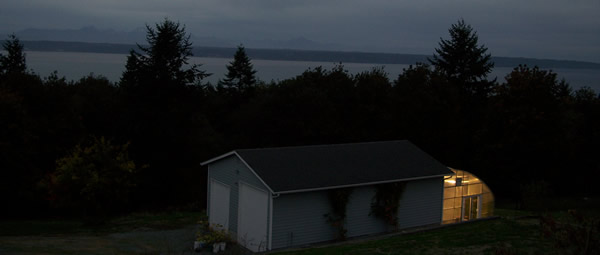 Here's a shot of the lighting control panel.  The Man of the House has changed them since this photo was taken.  The lights are on for about an hour in the morning and three hours at the end of the day.