Great Start to the New Year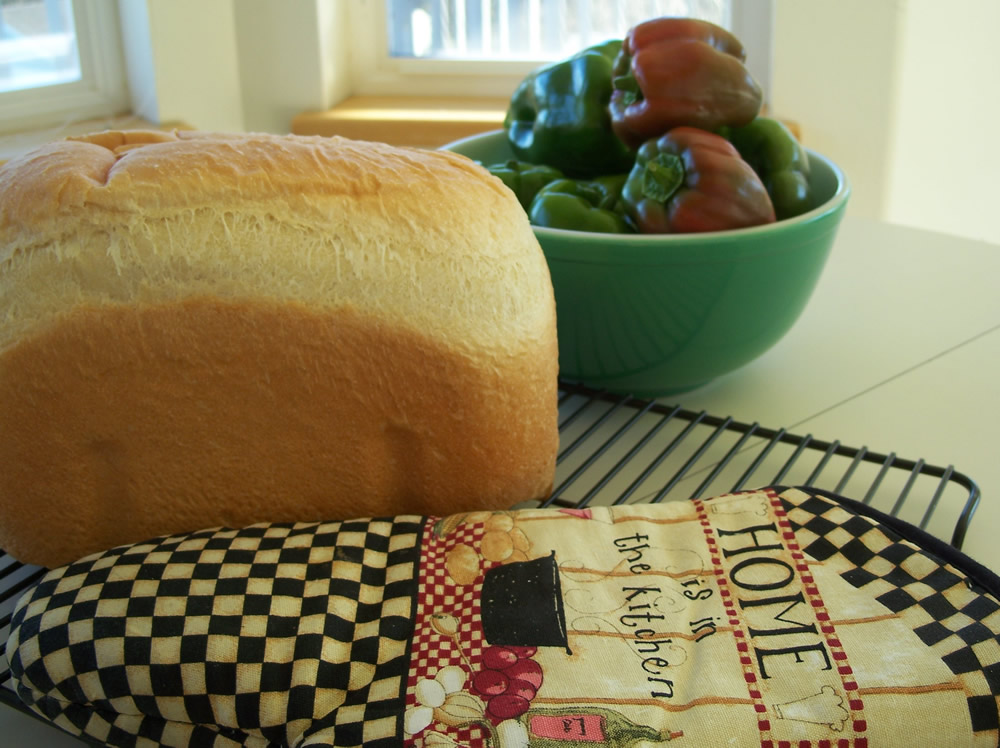 Our new year got off to a great start.  We had a quiet New Year's at home.  The Man of the House picked the last big batch of peppers for the year.  Our greenhouse isn't heated, but with the grow lights we've been able to get peppers as well as a few tomatoes into January.
I don't know that I've talked about it recently, but I make all our bread with a bread machine. The recipe that I use most often is sour milk bread.