March has just started and we can already see signs of spring.
We have a steep hillside were this lovely plant is starting to prosper.  I believe it's a variegated periwinkle.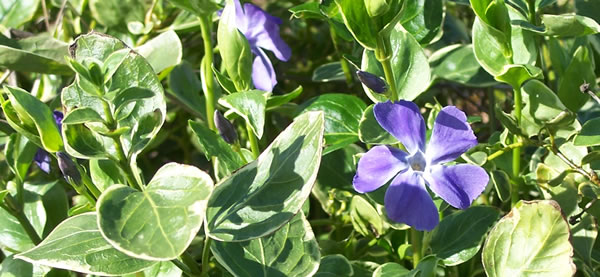 The plum tree is in bloom.  It doesn't make many plums so it took us some time to figure out what it was. We think it's a Thundercloud purple leaf plum.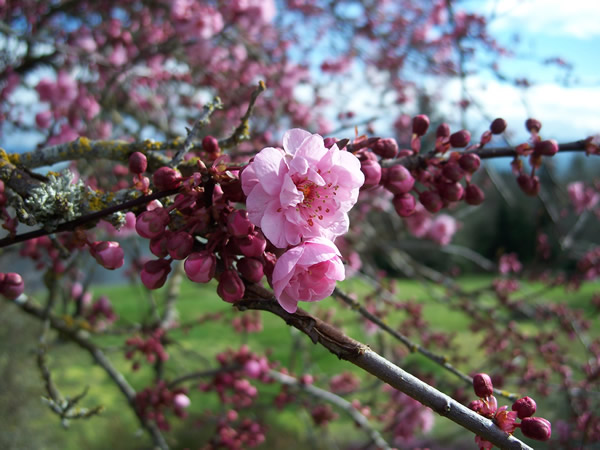 And the rhubarb plants are coming back to life.