For Memorial Day we had potato salad and pub-style burgers.  Yum!  Here's the recipe that we used for the potato salad.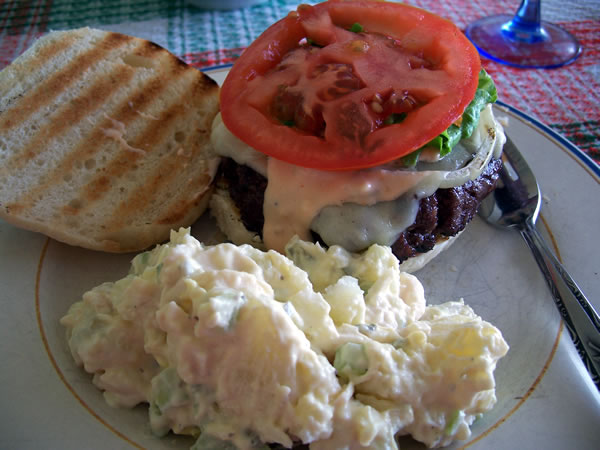 Potato Salad Recipe
5 potatoes
3 eggs – hard boiled and then chopped or sliced
1 cup chopped celery
1/2 cup chopped onion
1/2 cup pickle relish (sweet is best, but other kinds work too)
1/4 teaspoon garlic salt
1/4 teaspoon celery salt
1 tablespoon prepared mustard (I used sweet hot mustard to give it some zing!)
ground black pepper to taste
1/4 cup mayonnaise
Peal potatoes and then cook them in a large pot of salted water until they're tender, but not mushy. This will take about 15 minutes. Drain, cool and chop into bite-sized chunks.
In a large bowl combine everything and gently stir. As my mother cautions, do not stir too much. This is potato salad, not mashed potato salad! Refrigerate until chilled.