Things have been so hectic that I haven't had a chance to write about this yet.  This happened in early May.  Here are our two lovely golden chain (Laburnum) trees.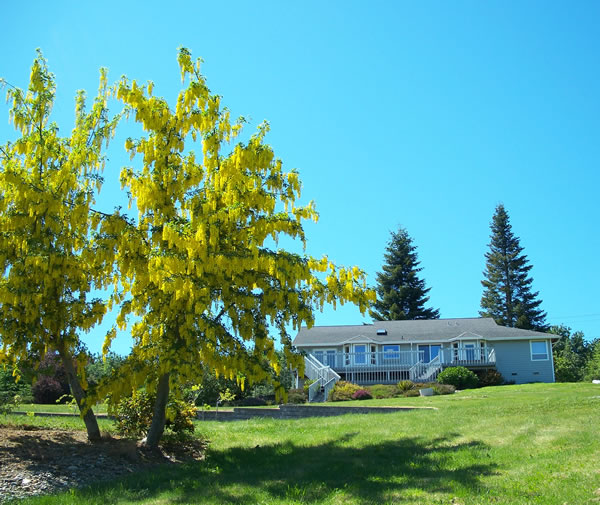 They were in full bloom when I took this photo. The blooms were beautiful!  And the fragrance . . . wonderful.
As I said, they were in full bloom. I mention that because it's one of the only things that I can think of to explain what happened next.
We got some rain during the night and when we looked out the window the next morning there was just one tree.  The other broke off at the ground and fell.  We couldn't see any rot. Maybe the rain water on those magnificent blooms was too much weight for the trunk of the tree?
We quickly cleaned everything up.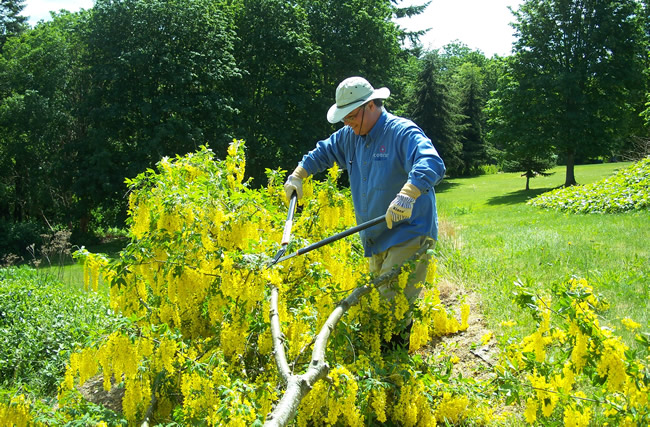 We also saved some of the wood to use in crafts.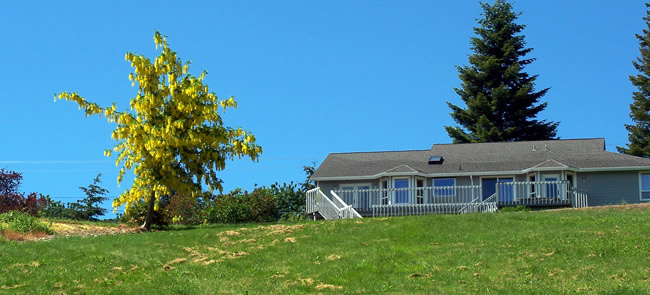 I'm so glad that I took photos the day that I did.  I hope that our remaining golden chain tree lives for a long, long time.