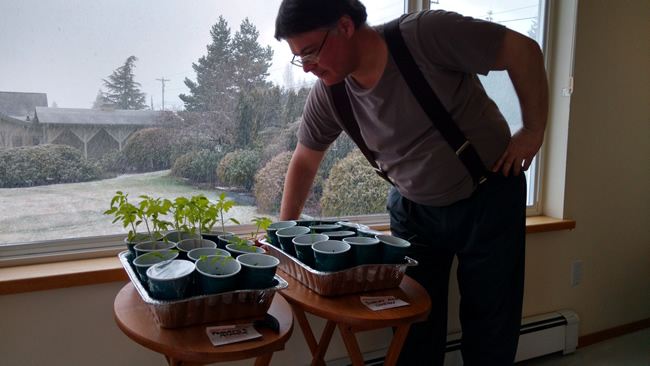 The Man of the House has tomato, pepper and onion plants started.  While we're getting ready for the spring, the weather isn't always cooperative.  (See the snow out the window.)
Speaking of the peppers, we tried to keep the pepper plants alive in the greenhouse over the winter.  However, it was a cold winter.  And we're not quite sure that green pepper plants can live three years.  They're looking pretty sad right now, but maybe there's life in them yet.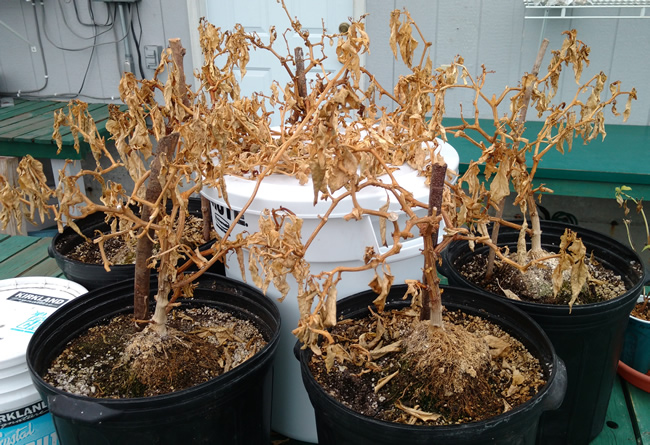 As for me, I've started trimming the ivy that tries to grow over the path to the greenhouse.  I had to stop before I was finished because of the rain.  And now that I look, it's not a very straight job of ivy trimming is it?