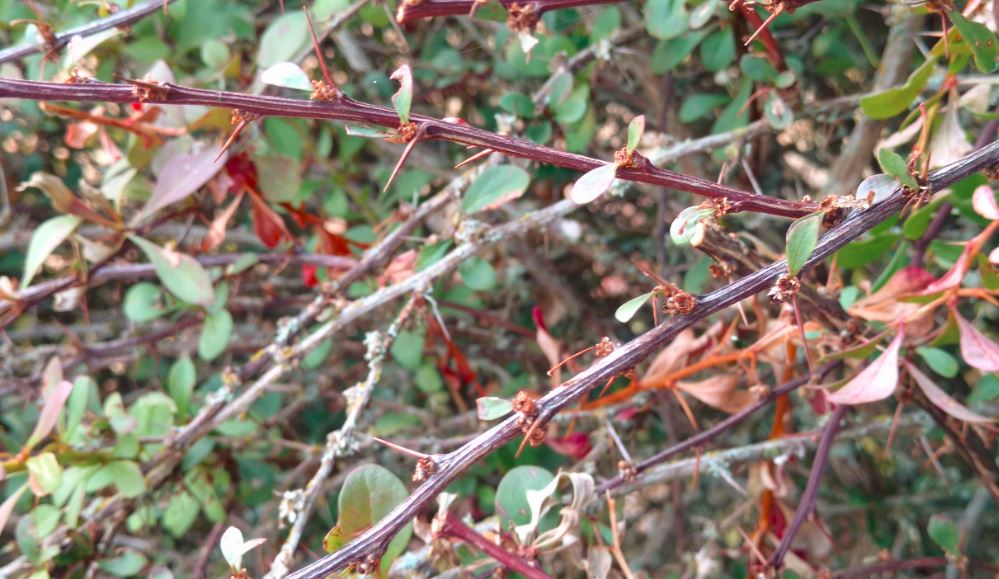 Look at the thorns on that bush!  Yowza!!  I've spent quite a few hours in the last few weeks trimming our barberry bush.  It's not the right time for it, but I'd been poked one too many times by this bush.
It can be really pretty with its new growth of red leaves . . . but those thorns.
The bush is about five feet tall and would get even taller if I let it, so I think that it's a common barberry and not a Japanese barberry.