Our Christmas letter featured a review of our gardening for the year written by The Man of the House.  I thought I'd share it here . . . .
---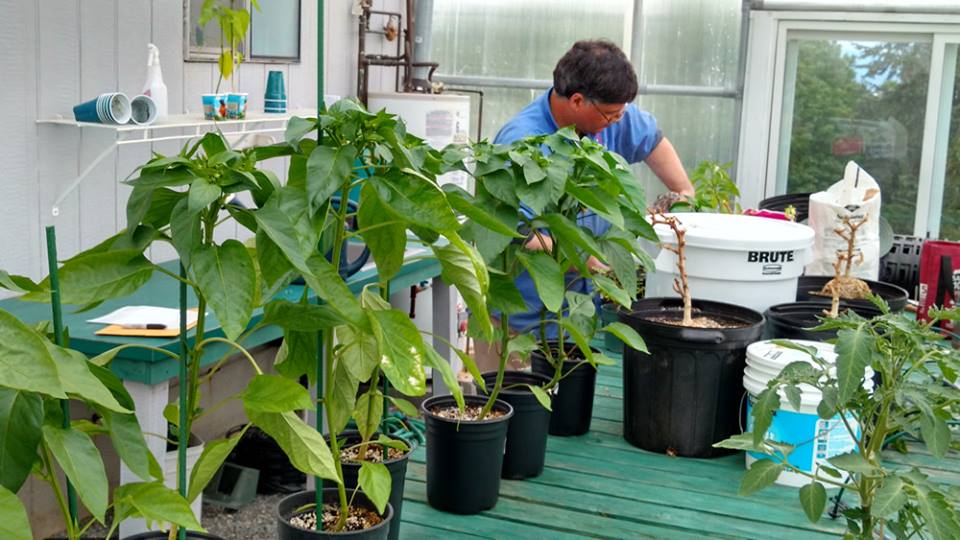 There's nothing like gardening to showcase how much the weather can vary from one year to the next. I've been growing vegetables for years, and at the end of every season I compare it to previous ones. I made notes of what I did, when I did it, and my impression of how things were going. So I wasn't going just from memory. Still, I'm a guy that likes to measure things, and I never had precise numbers to compare one year to the next.
That changed this year. No more eating cherry tomatoes right off the vine. I brought every harvest inside, weighed it, and recorded it in the harvest log. I won't have anything to compare it to until next year, but I can say that in 2017 I harvested:
1 lb 1 oz of rhubarb
20 lb 12 oz of tomatoes
30 lb 2 oz of peppers
3 lb 3 oz of garlic
Obviously I need to pick up the pace with the rhubarb. And the garlic. Now that I think about it, we could've used more tomatoes. I'm planning to grow onions next year.
New Garden Plot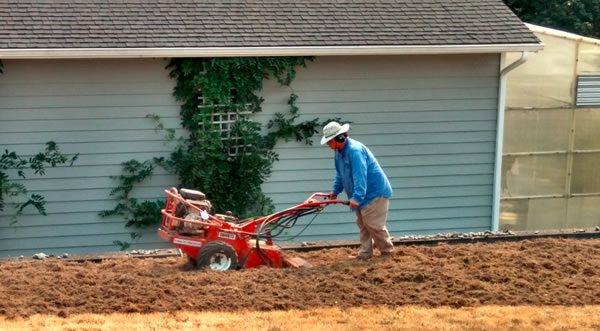 Speaking of next year, we've got more room to grow because I rototilled a new plot. I had been breaking sod, and prepping growing areas with a shovel, but I realized that I'd never have the kind of garden I wanted unless I shifted gears. So I rented the biggest, baddest rototiller I could find. Had it a whole weekend.
I had hopes of breaking up old sod in a pass or two and ending up with great looking soil the consistency of ground coffee. Instead I ran the gas tank dry making pass after pass. I raked up sod and rototilled some more. Finally I got the new plot I wanted. After a little more work I had three 40′ rows of onions and garlic.
I'm really looking forward to next year!