The old hummingbird feeder gave up the ghost after several years of good service.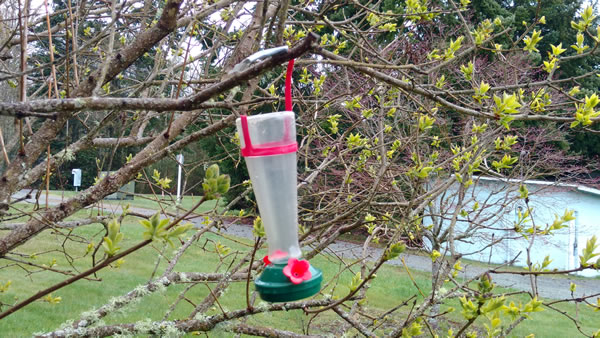 For those of you wondering, yes the shiny stuff at the top is duct tape.  We extended the feeder's life by about a week while we waited for the new one to arrive.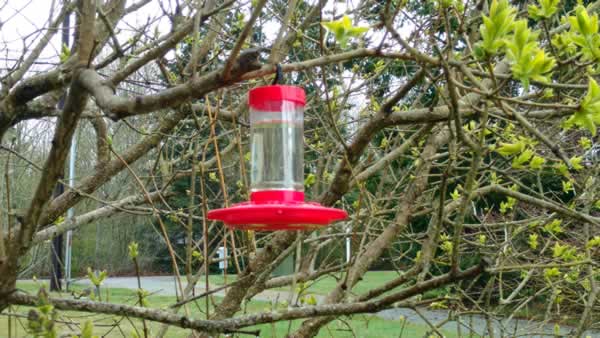 It's hard to tell from the above photo, but the new feeder has a bar for the hummingbirds to sit on while they drink.  They seem to like it.