Every time I go into the greenhouse, I'm impressed with all the work that The Man of the House is doing.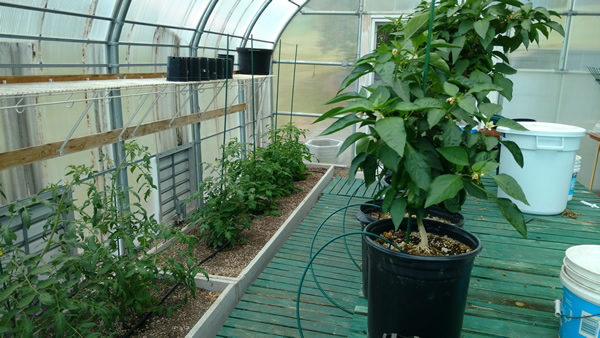 He grew the tomatoes from seed.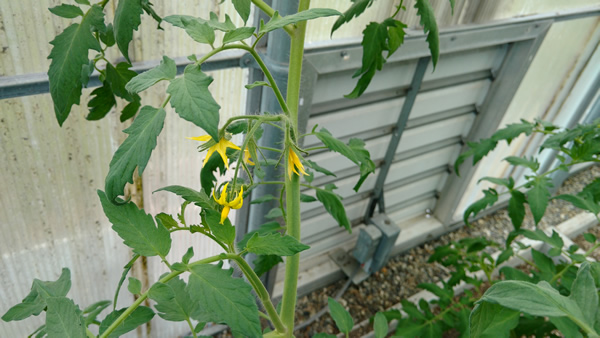 The peppers are from last year. He kept them alive in the winter via thermal mass. (He grouped them around a large bucket filled with water.) We've already eaten a few peppers this year.