Taking Down a Cherry Tree
Once you move to a new place it can take a while to figure out what's growing in your yard and what to do with what's in the yard. A good case in point was a tree in our front yard. It was actually two trees.  A cherry tree grew along with a flowering tree that we wanted to keep.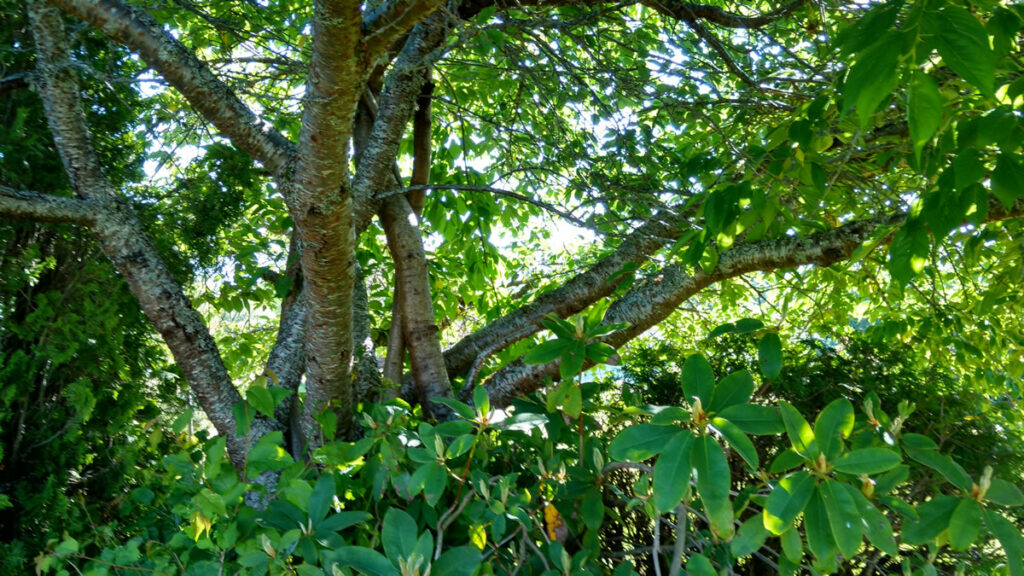 The branches were intertwined and it was a real mess. Luckily The Man of the House (TMOTH) has hidden skills as a tree climber.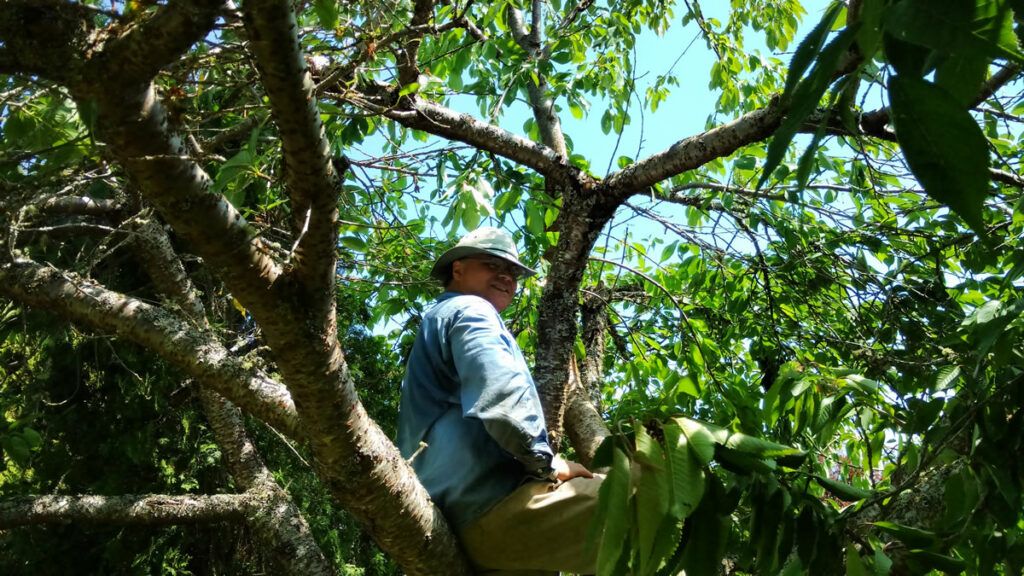 He used our Alligator saw to cut down the tree we didn't want.  The Alligator worked great as it's smaller than a chainsaw so it didn't hinder TMOTH as he moved through the tree.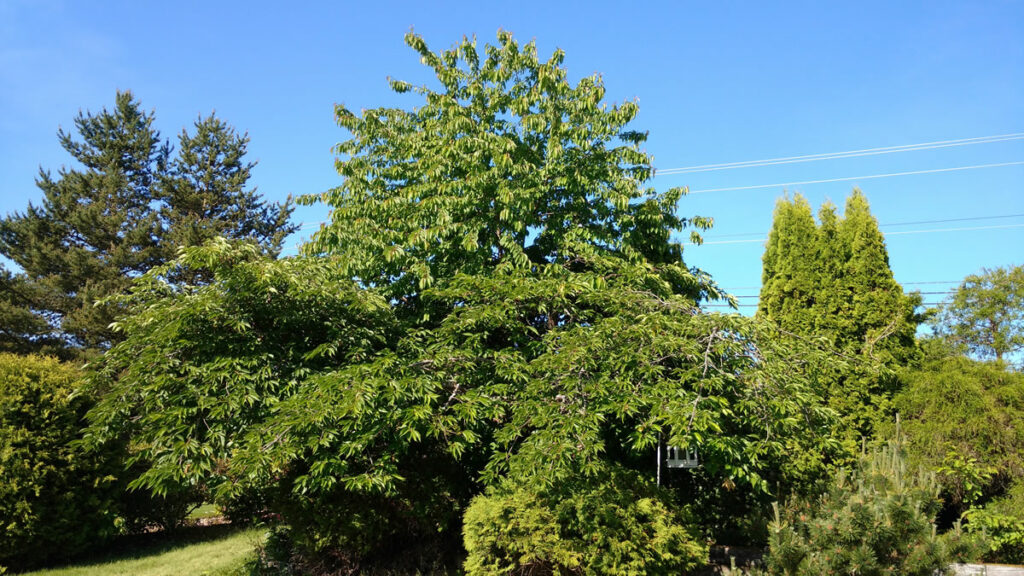 Here's the before photo. See the white birdhouse under the tree?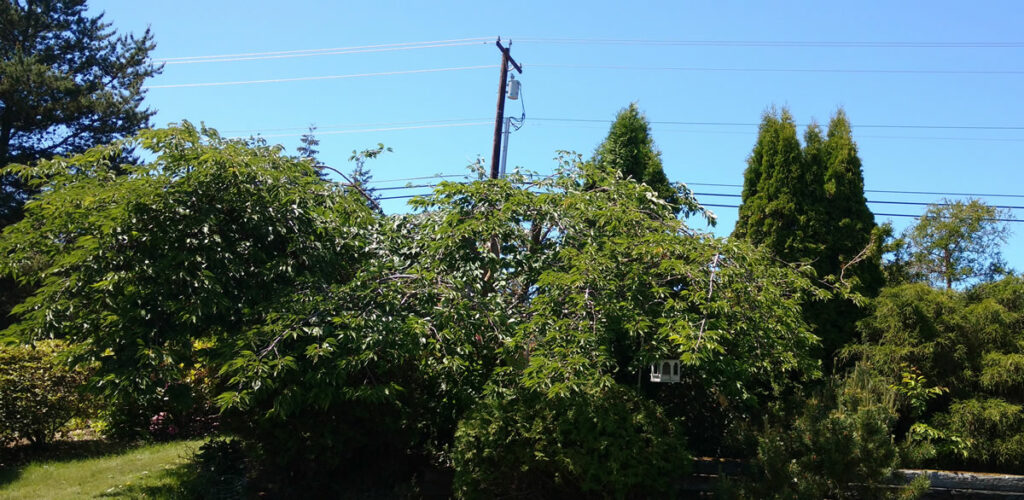 And here's the after photo.  HUGE difference!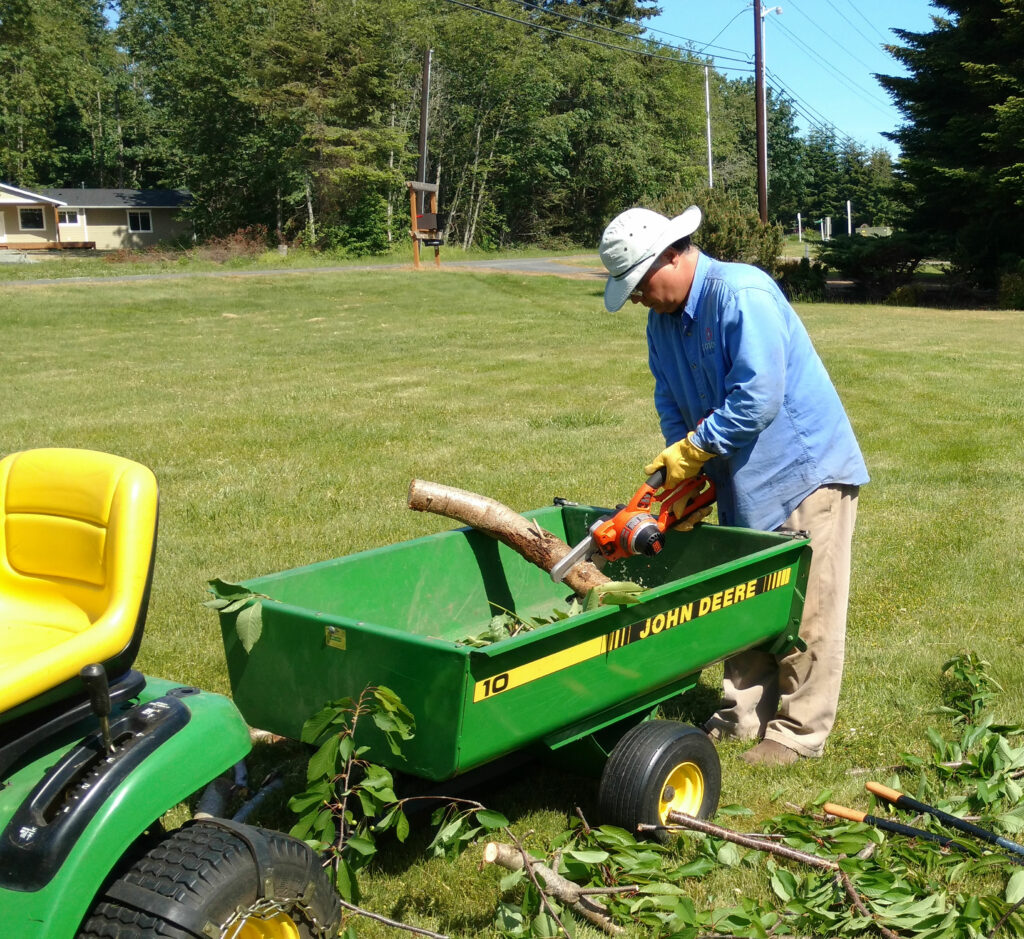 Once all the branches were removed TMOTH used the Alligator to deal with larger pieces and I took care of the smaller pieces.
We added two trailer loads of material to our compost pile.  We also saved some cherry wood to use in crafts.