The Herb Garden – Rosemary
I've always wanted an herb garden. It sounds so Victorian, so English and something that self-reliant people should have. While I do have an herb garden I'm not sure that I'm making the best use of it.
This is the shining star of my herb garden – the rosemary plant. Not only do I know how to grow this one, I also know how to cook with it.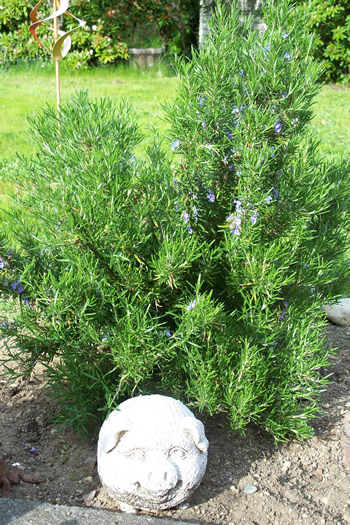 After the rosemary gets settled into its spot it doesn't like a lot of frivolous treatment. Water? Who needs water? Not the rosemary plant. Plant it in the sun and let it go. OK, I do fertilize Mr. Rosemary once a year but he scoffs at me while I'm doing it.
I use rosemary when I make roasted chicken. I put a sprig into the body cavity, put some other herbs on the top, add some water to the pan and away I go. While all of that is wonderful I'm sure I'm missing out on some other great uses for rosemary.